We're thrilled to be here with you. We're here to answer your questions and to connect with you, so don't be reluctant to engage with us throughout this session. 
If you really want to connect, collaborate, or support us, follow the list on the right! A small follow, intro, or share may open the doors we need to support young people with paralysis globally.
1. Let's connect on socials
2. Want to chat directly? Book a meeting or send us an email.
3. Share this post with your LinkedIn network.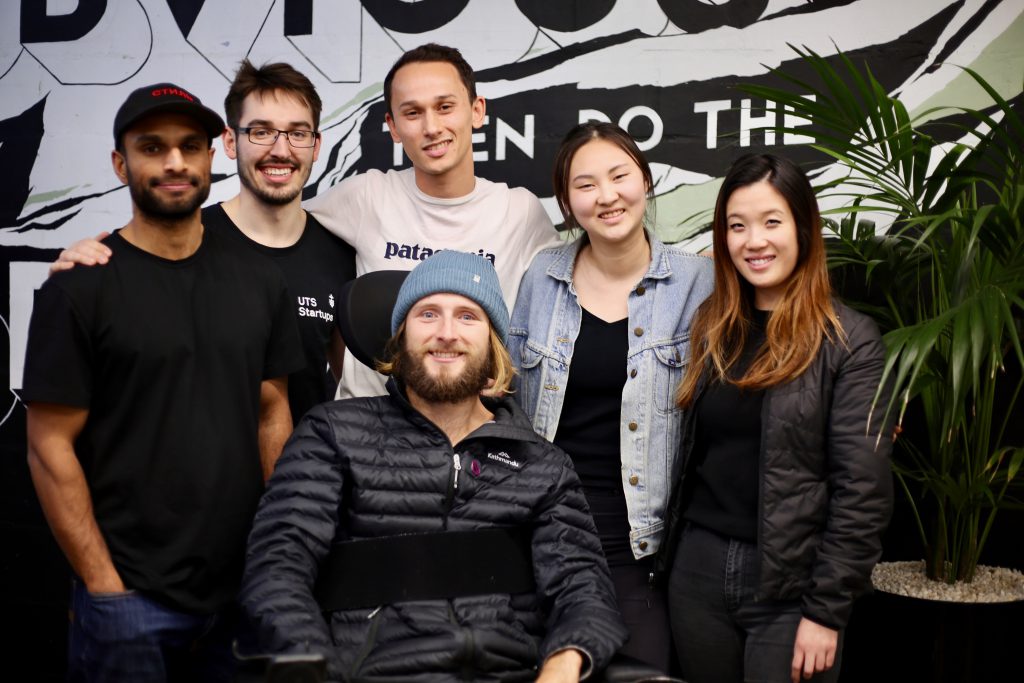 Want to collaborate? We're looking for:
Young people with ongoing care and rehab needs (users)

Therapists & carers that want to leverage remote tools

Introductions to leadership in the allied health space

Digital health investors for an upcoming seed round
Can you help with one of these? Drop us a line or book a meeting!

Frequently Asked Questions
In 2011 a friend of ours Kevin was riding a bike when he slipped, hit his head, and suffered a traumatic brain and neck injury. He lost the use of his and legs and spent 9 months in rehab hospital learning to manage his condition. By the time he left, he'd forgotten much of what he'd learned and there was no therapist by his bedside to nudge him back on track. This made it incredibly difficult for himself, his family, and his carers to know what he was supposed to be doing at home.
Luckily for Kevin being a physio student, he was surrounded by a group of dedicated friends studying physio, exercise physiology, and health. So they were by his side at every therapy visit, coordinating carers, and making sure he stuck to the right routine at home.
Several years of hard work and consistency and Kevin has regained most function in his hands and legs. His recovery is considered by experts asan example of best practice home-rehabilitation after traumatic injury.
Reflecting on this experience, Kevin credits his progress with the following:
He was lucky to have access to guidance and expertise in the home
It is not what you do in the clinic that makes the difference, but what you do at home
Counting the little wins and measuring improvements gives the drive to keep going
Through this experience, however, we learned that not everyone is lucky enough to have these critical supports. So we committed to learning as much as we can about the challenges faced by young people that have suffered a traumatic injury – and we started Maslow.